Stay in
command

of your laundromat with
Register for a free live demonstration.
Huebsch Command is the easy way to efficiently manage your business, increase profits and retain loyal customers.
Sign up today to see how Huebsch Command will help you stay in command of your laundromat.
Huebsch® offers a
smarter way

to run your laundromat.

Access your commercial laundromat machines through the Huebsch Command portal, an online integrated management solution that lets you:

Accept mobile payments

Access full machine and user data and real-time revenue reports

Send programs and commands to machines remotely

Have peace of mind with 24/7 Huebsch Care support
Give customers what they want.
With the Huebsch app, your customers have more choices, a more convenient experience and more rewards—ensuring they return to your store again and again.
Bonus— A rewards program helps you stand out from the competition.
94% of consumers say they would use a mobile wallet if they would earn loyalty rewards.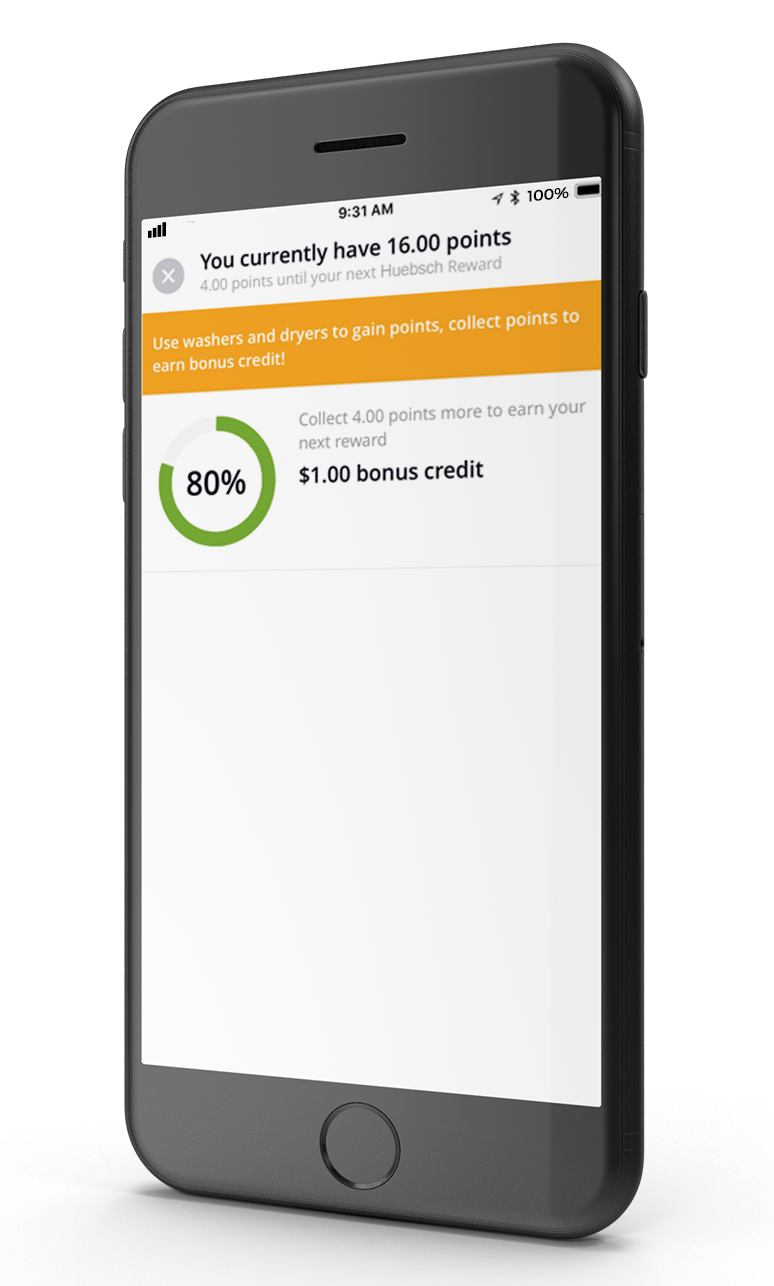 With Huebsch, smarter means simpler. Get Huebsch Command for your commercial laundromat machines to stay in command of your business.