Reimagine ROI
Speed Queen offers a total solution for your laundromat equipment needs. When you pair Speed Queen machines with Speed Queen Insights, you'll discover earning potential you didn't know was possible.
Speed Queen Insights allows you to:
Track store financial performance – whether you have one store or 10, you can now see it all in one system
Control your laundromat equipment from anywhere
Access machine, location and customer data
Issue refunds remotely for better customer service
Deliver a Better Customer Experience
When you use Speed Queen Insights + mobile payment, your customers will love the convenience of using the Speed Queen app to pay, driving higher revenue to your store and boosting customer loyalty. Using the mobile app, your customers can:
Pay with their phone
See their machine status
Receive notifications when their cycles are finished
Bonus—Stand out from the competition by offering rewards.
94% of consumers say they would use mobile wallets if they could earn loyalty rewards. Sign up for our live demo to learn more about how your customers can enjoy our robust rewards offerings.
With Speed Queen Insights, you'll have access to the tools you need to make smart business decisions ... helping you grow farther, faster.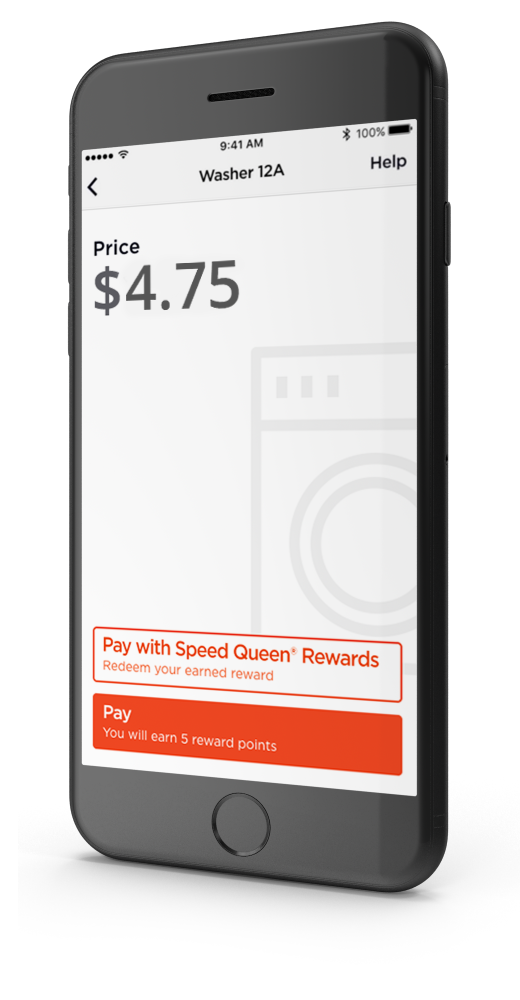 Special Financing Offers
FIXED RATES AS LOW AS 3.99%*
As low as 3.99% fixed interest rate for Quantum Touch*
As low as 4.99% fixed interest rate for Quantum Gold*
No payments for 90 days available upon customer request
No prepayment penalty
Available on loans between $2,500 and $250,000
Standard $300 administration fee will be capitalized into the amount financed
NO PAYMENTS FOR 90 DAYS.
Variable rate as low as WSJ Prime+1.50% for Quantum Touch*
Variable rate as low as WSJ Prime+2.50% for Quantum Gold*
Additional .50% off rate for Insights with pay
New store and replacement equipment purchases
Maximum term of 96 months for deals greater than $50,000
9 and 10 year financing available on select deals
Standard $300 administration fee will be capitalized into the amount financed
90 days deferred and 10 months I/O available on new store transactions*
No prepayment penalty
To get preapproved today, complete the simple one-page online credit application