FREE EBOOK:
Rugged Tablet Solutions: A Technical Buyer's Guide
So, you've finally decided to jump on the tablet POS bandwagon – and now you're stuck in the conundrum of deciding which tablet will best fulfill your application's needs.
Will you be using tablets to take orders and payments tableside within a restaurant? Are you using the tablet as a self-service kiosk in a convenience store? Is the tablet meant for line-busting applications on the retail sales floor? Or for data capture in your retail distribution warehouse? The best type of tablet to choose depends on your answer.
A careful evaluation of what your application will require from a tablet solution and then educating yourself on the options that meet those requirements are the best way to make a tablet investment that will provide you with the functionality and the ROI you need.
Download this e-book for guidance on selecting the correct rugged tablet solution for your application.
If you need further advice, our expert staff is ready to assist you and answer your questions about tablets that will work for your application.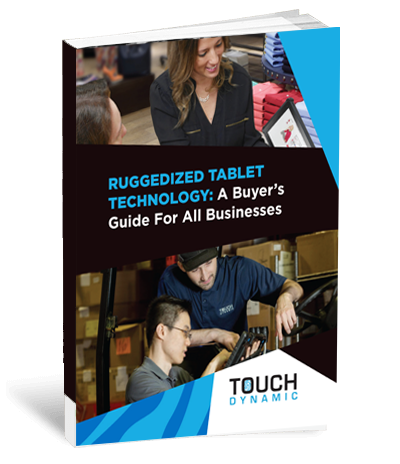 Interested in learning more?
Fill out the form below to download your copy of "Rugged Tablet Solutions: A Technical Buyer's Guide" now!