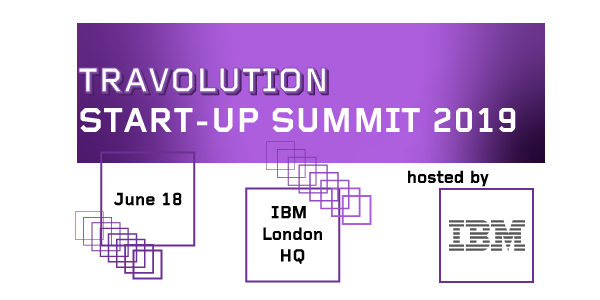 Travolution Start-up Summit 2019
The second annual Travolution Start-up Summit is a must-attend event for aspiring industry entrepreneurs, investors and corporates looking to work with innovative travel start-ups.

The event takes place on Tuesday 18 June at IBM's London Headquarters and will feature keynote speeches from Oliver Dlouhý, founder of Kiwi.com, and Gerry Samuels, founder of MTT. There will also be a number of panel sessions with panellists from travel start-ups in all stages of development, including 10 early-stage founders who will pitch their ideas to the audience and face questions from our panel of experts.

New for 2019 is a hackathon, where tech teams will pitch ideas new to the travel industry that they have spent the past week building.

The Travolution Start-Up Summit is a fantastic opportunity for key decision makers in travel to mix with those who will forge the future of our wonderfully inventive and innovative industry.
Delegates can expect buzzing energy, vision and vibrancy from the start-up community in travel.